I watch television as I hack away on my computer. I've noticed that
television shows
have pieces of familiar
theme music
sprinkled here and there. So while listening to an episode of
HGTV's
Hammer Heads
I heard background music that reminded me of a song by
Deep Purple
called 'My Woman from Tokyo'. It wasn't exactly like the original song, but it contained the same notes and progression.
Then there was this commercial I heard that I swear had a
Metallica
progression in it. Because I tend to tune out commercials, I can't recall which it was. I'll have to listen more closely to find more. I wonder. Could this be a way of capturing the attention of us middle agers? When I sense a pattern such as this I always think that there is more to it than perhaps there really is.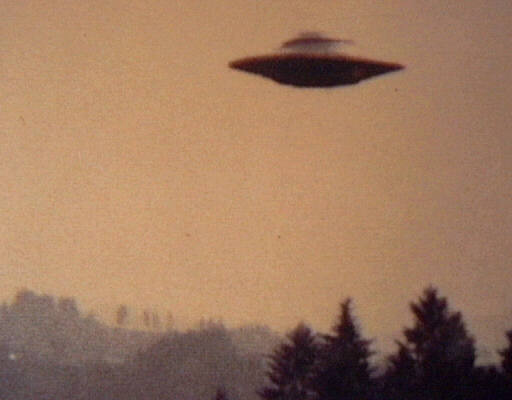 I could probably quite easily fall prey to
conspiracy theories
. For instance,
UFOs
. I know, rationally, that there are no such things as UFOs, at least those that quacks claim come from other worlds, other galaxies, etc. But the thought that the government has kept top secret experiments or other things (such as weird stuff happening at
Area 51
), intrigues the hell out of me. I shouldn't say that I don't believe in UFOs. I know that I've seen things in the sky that I cannot identify. For instance, I don't know the difference from a DC 10 and a 757.
When I was younger, I used to look up at the sky and once I saw something that I really couldn't identify. Turns out that I was looking at a satellite. How cool is that? I've heard that one can see the international space station because it is far larger than any satellite. The problem for me is my pseudo-agoraphobia. I can go out into the world. I can go to a fairly crowded place such as a grocery store, but only sometimes. When I stay home for a while (e.g. months) and don't go out, the thought of doing so really caused me angst. In fact, going out on my deck can be a horrible experience, even at night. So I don't look up at the night sky all that much.
And so it goes: Deep Purple clips->conspiracy theories->UFOs->the international space station->phobias.